Shopping Cart
Your Cart is Empty
There was an error with PayPal
Click here to try again
Thank you for your business!
You should be receiving an order confirmation from Paypal shortly.
Exit Shopping Cart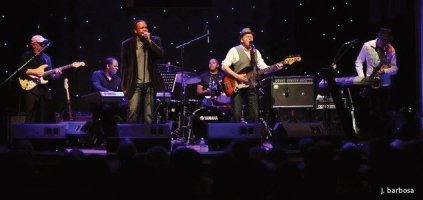 RIPPITOPEN.COM ENJOYED A RARE OPPORTUNITY TO SEE THE AVERAGE
         WHITE BAND ON MARCH 15TH AT THE BIRCHMERE, ONE OF OUR FAVORITE
         VENUES. WE WERE GREETED BY MY DEAR FRIEND AND OWNER GARY OELZE.
         THE CROWD WAS VERY EXCITED TO SEE THIS LEGENDARY BAND, AND THEY
         DID NOT LET ONE PERSON DOWN. AWB(AVEREAGE WHITE BAND) AND THERE
         MUSIC LIVE FOREVER. THEY OPENED THE SHOW WITH "WORK TO DO",
         FOLLOWED BY  "GOT THE LOVE", WATCHA GONNA DO FOR ME, A CHAKKA
         KHAN HIT, BUT A AWB ORIGINAL SUNG BY LEAD VOCALIST BRENT CARTER,
         WHO IN OUR OPINION HAS AN EXCELLENT VOICE, PERFECT FOR THIS GROUP.
         AWB MADE SURE THAT THE CROWD DIDN'T FORGET THE BALLADS WITH,  
         "A LOVE OF YOUR OWN, AND "CLOUDY WHICH SOOTHED THE CROWD. THE
         BAND BROUGHT THE HOUSE DOWN WITH "SCHOOL BOY CRUSH" FOLLOWED
         BY "CUT THE CAKE", WHICH ERUPTED THE CROWD. THEY ENDED THE NIGHT
         WITH "PICK UP THE PIECES". ALL IN ALL AN EXCELLENT SHOW,AND WE NOW
         KNOW THAT THIS GROUP IS A MUST SEE WHENEVER THEY COME TO TOWN.
         THANKS AWB. PLEASE CONTINUE TO GIVE US THESE "PRICELESS MEMORIES".
         PS. QUICK SHOUT OUT TO OUR FRIENDS MARK AND ANDREA TYNER WHO
         JOINED US AT OUR TABLE OF FUN. THANKS.
WHO WENT TO THE BIRCHMERE ON FRIDAY MARCH 15TH TO SEE THE AVERAGE WHITE BAND. PLEASE TELL ME WHAT YOU THOUGHT.
ANOTHER YEAR AND ANOTHER EXCELLENT RIPPINGTONS SHOW. WHAT A NIGHT
AT THE BIRCHMERE ON FRIDAY OCTOBER 5TH. THE BIRCHMERE IS ONE OF OUR FAVORITE VENUES. THE RIPPINGTONS BEGAN THE NIGHT GOING BACK TO THE CLASSICS WITH THE SONG "MOROCCO". THAT STARTED WHAT WAS SOON TO BE A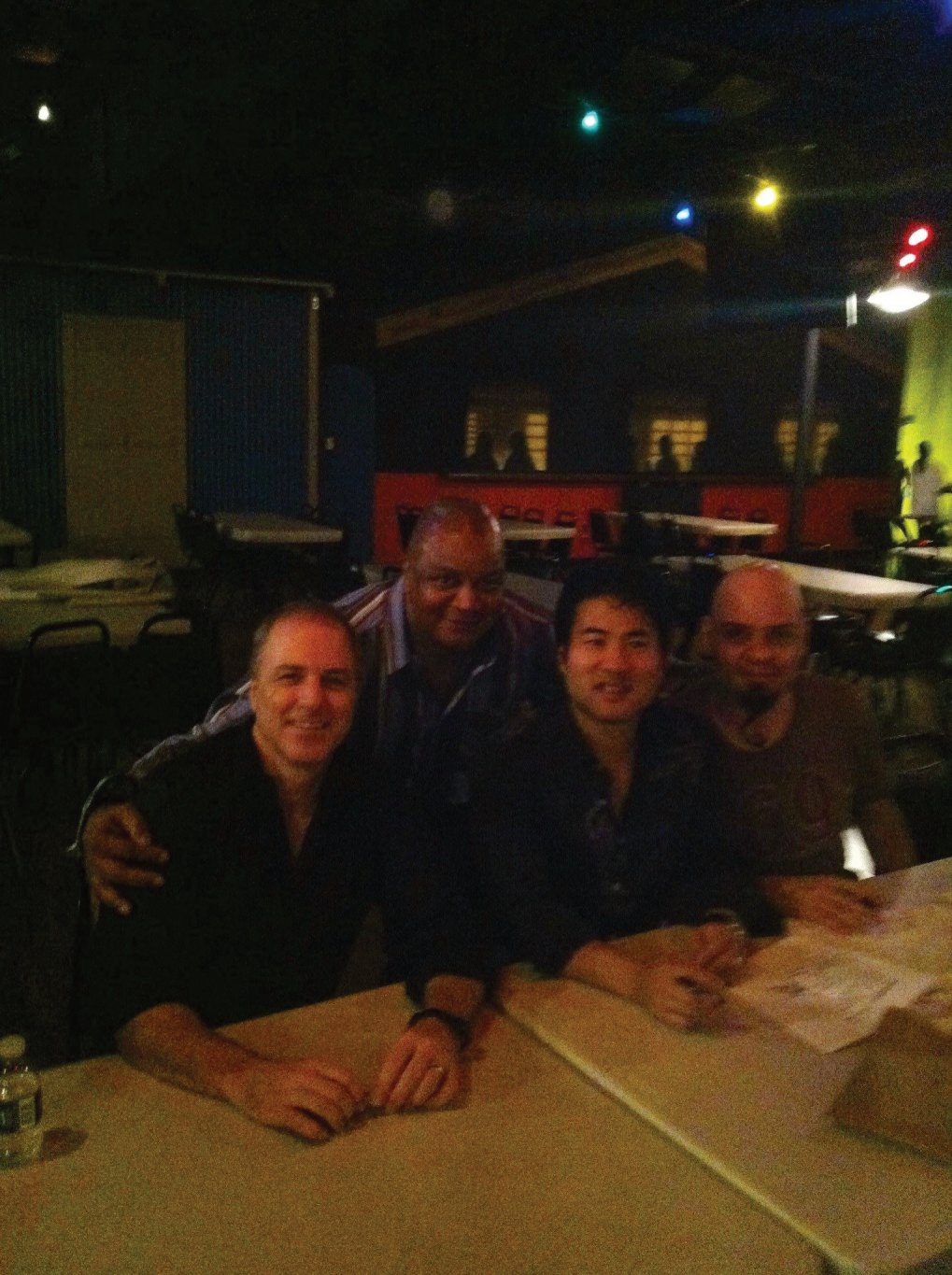 PERFECT NIGHT FOR RIPPINGTONS FANS. THEY CONTINUED DOING SONGS FROM THERE CURRENT CD ENTITLED, BUILT TO LAST. COUGARS, FOOLS GOLD,AND AMERICAN PANORAMA. SAXOPHONIST JEFF KASHIWA DID HIS SINGLE, "UP" FROM HIS NEWEST CD ENTITLED "LET IT RIDE". OVERALL A FANTASTIC NIGHT. SEEING THE RIPPS AGAIN, ONLY ONE WORD DESCRIBES OUR FEELINGS, "PRICELESS"!!!!!! THANK YOU RUSS, JEFF, BILL, DAVE, AND MY MAIN MAN RICO FOR 25YRS OF GREAT MUSIC. P.S THE EVENING TOPPED OF WITH TOURIST IN PARADISE, ONE OF MY ALL TIME FAVORITES.
THE RIPPINGTONS ARE COMING TO TOWN THURSDAY OCTOBER THE 4TH AT RAMS HEAD FOR 2 SHOWS, AND OCTOBER THE 5TH AT THE BIRCHMERE. RIPPITOPEN.COM
WILL BE AT THE BIRCHMERE ON FRIDAY THE 5TH. HOPE TO SEE YOU THERE.
  The Rippingtons New  CD will be available on August 28th 2012. The name of the CD will be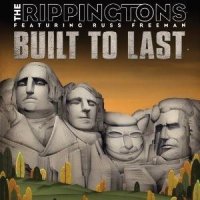 ' BUILT TO LAST". The Rippingtons will be celebrating their 25 Anniversary. Catch The Rippingtons Live Featuring Russ Freeman at The "Birchmere' on Friday October 5th 2012. RIPPITOPEN.COM WILL ABSOLUTELY BE IN ATTENDANCE!!!!!!!!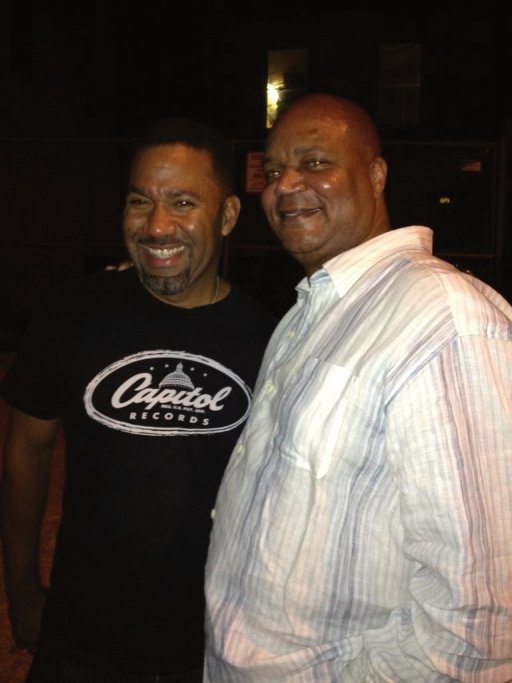 MARCUS JOHNSON PUT ON AN EXCELLENT SHOW. HE WITHOUT A DOUBT IS ONE OF THE BEST PIANIST IN THE MUSIC INDUSTRY. HIS BAND PERFORMED VERY WELL,, BUT HIS SAX PLAYER SEEMED TO STRUGGLE A BIT ON SOME NOTES. OVERALL A GREAT
SHOW ON MY BIRTHDAY. EVEN GOT A BIRTHDAY SHOUT OUT. HIS BROTHER IN LAW WAS THERE AND  WE SHARED THE SAME BIRTHDAY. THANKS MARCUS FOR A GREAT
EVENING.
/